The Power of Nuclear engineering.
We are one of the leaders of the nuclear power industry in Europe. Since 1956, we have relied on the experience, knowledge and technical skills of our people as well as on our triangular business model – engineering, production and service, thanks to which we are a strategic and reliable partner for the major players in the nuclear power industry within the entire life cycle of a nuclear power plant.
Our fields of activity
Our business is based on three pillars, thanks to which we can offer a wide range of products and services.
Engineering
ŠKODA JS is a strategic and reliable partner in deliveries of complex investment projects and technically specific engineering projects.
The main focus of our activity is modernization projects, deliveries of safety and control systems, engineering calculations, etc. We want to take part in the construction of new European nuclear power plants – the traditional large power units, but also small modular reactors (SMRs), which have a great potential. We will certainly be involved in the construction of new Czech units.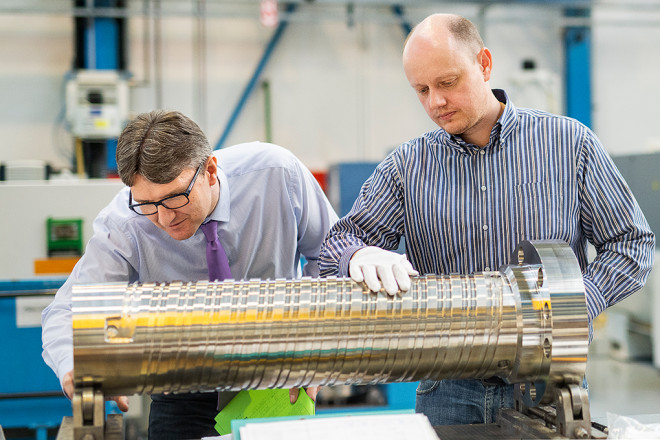 Production
For more than 40 years, we have been developing the production of components for VVER, PWR and BWR light-water reactors. At the beginning of the 1990s, we focused on the modernization and lifetime extension of existing equipment as well as on the supply of spare parts.
We constantly innovate, invest in new technologies and work with unique materials. We develop and manufacture custom-made nuclear power plant equipment.
Service
We are the general contractor for maintenance and repairs of all equipment in the reactor buildings of all six units at the Temelín and Dukovany Nuclear Power Plants.
Thanks to the three pillars of our company, we can offer a comprehensive solution to a technical challenge, and we have a number of unique projects under our belt.